Details

Parent Category: Onstage
Published: 15 March 2011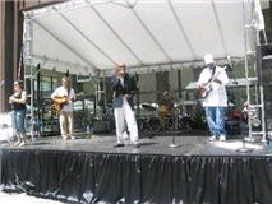 We've been waiting to bring you an anthem song and Peter Love's "Daddy's Little Girl" fits the definition to a T! It's a classic that belongs on the playlist of every wedding, every prom night, and every debutante ball. Peter Love has been a performing artist for nearly four decades, traveling the world to deliver his smooth voice to audiences from San Juan to San Antonio. He gets mad love in the DMV and we're proud to feature him in our OnStage Showcase. Enjoy, comment, and share this with every father who loves their own "Daddy's Little Girl".