Details

Parent Category: Onstage
Published: 25 November 2016
On Saturday, December 3rd, Cody Canty (Canty) will conduct the 50 Year Journey art workshop in partnership with the City of Bridgetown Humanitarian Assistance Foundation (COBHAF) and their Youth Academy. The workshop will take place to commence the 50th anniversary of Barbados' independence.
Canty is an American artist and filmmaker from Baltimore, Maryland noted for his abstract pop style approach to modern street art. Growing up with a mother who was an artist/teacher, Canty's interest and development in art has always been encouraged and nurtured.
Canty began to study art as early as he can remember, crediting his mother and oldest brother with teaching him to draw as early as he was learning to walk and talk. His love for all things art led him to Full Sail University, where he studied Film and Television. During his tenure at film school, Canty went on to win a Crystal Reel Award for "Best Art Direction and Production Design", from the Florida Motion Picture and Television Association.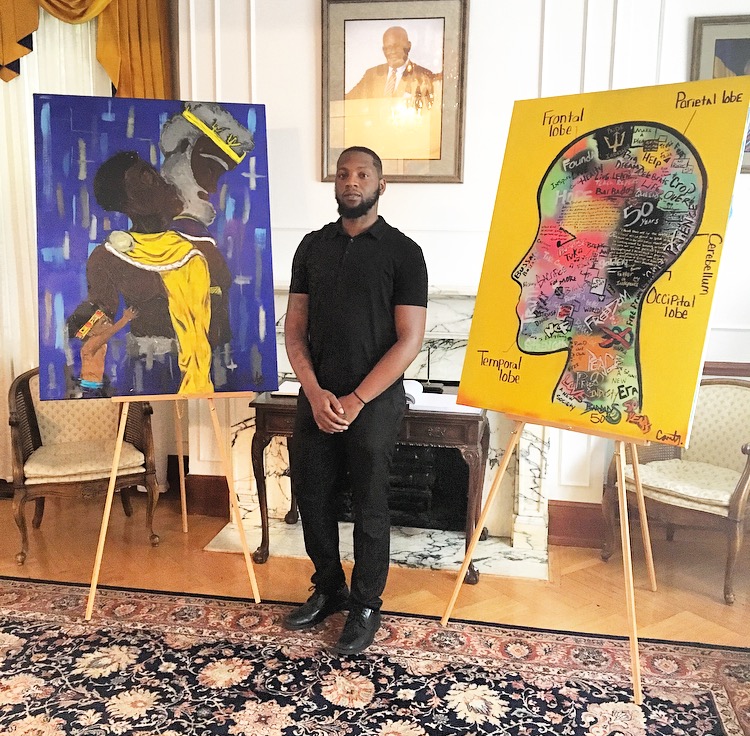 When asked how he feels about conducting the workshop and participating in the celebration of Barbados' independence, Canty says "It is a privilege to be able to come to the city of Bridgetown during one of the most important times in their culture. I am humbled to share my experience as well as learn from the children through art and culture."  
Children in the COBHAF Youth Academy ages 6 – 17 will join Canty for a day full of learning and fun. The participants will engage in a discussion about their history, current state of their country, what the independence means to them and their art culture. After the discussion Canty will teach them mixed media art techniques to compose pieces that the children will be proud of and the COBHAF can display.

COBHAF – is constituted as a charitable organization, which aims to improve the lives of residents of the City of Bridgetown, Barbados. The City of Bridgetown Humanitarian Assistance Foundation Youth Academy was created to provide opportunities for the youth of the City of Bridgetown to engage in positive, empowering and uplifting activities. Under this initiative, COBHAF Youth Academy endeavours to make a difference by targeting Barbadian youth, to ensure that they remain on a positive path, and to redirect others who have lost their way. The aim is to recreate the environment of a village raising a child through a network of partners including religious houses, academic institutions, corporations, community organizations, and concerned citizens. COBHAF Youth Academy seeks to offer mentoring to provide moral and spiritual development, citizenship training, sports and recreational development and a variety of educational activities including homework and reading programmes, Common Entrance Examination preparation, educational grants and scholarships as well as back to school assistance.

For more information on the COBHAF, visit http://www.barbadostoday.bb/2016/01/17/cobhaf-developing-youth-in-the-city/