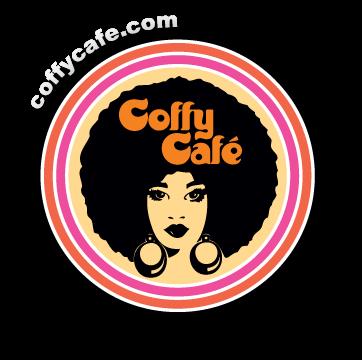 Columbia Heights is seriously hip, and one of the best examples of how this neighborhood draws an incredibly diverse range of folks together is the highly regarded and very laid back Coffy Café. For coffee, crepes, conversation, and free Wi-Fi there just isn't a similar location anything like this place. Labeling itself as a "modern café with a mod 60's flavor" the venue has been providing space and ambiance for the cool for 3 years and is independently owned and operated. Located at 3310 14th Street, NW, Coffy is "… a place for community meetings, to unwind with neighbors, sit with a book and a latte, dine on a sweet or savory crepe or get a cupcake."
For the uninitiated, crepes are a type of very thin pancake, usually made from wheat flour --- buckwheat and white flour at Coffy --  and served with a variety of fillings, from the most simple such as sugar to the immensely imaginative such as mango, lemon, walnuts, whipped cream with caramel drizzle. Coffey Café owner Philecia Harris was convinced by a friend to focus on crepes as her main offering and the suggestion has proven to be quite a hit.
If you love a café with great music as a backdrop this is just the place for you. The staff selects a daily playlist of music from the 60's and 70's that ranges from smooth and relaxing, to tap your feet, to feel like dancing, all blended as perfectly as the coffee. Coffy Café also has meeting and party space available at reasonable pricing. Stop by soon to take a look and enjoy the coffee and crepes. We highly recommend it!  Find more info at their Facebook page and follow @CoffyCafe on Twitter.