We Recommend

Caramel offers clothing and accessories for men and women. This locally-owned boutique carries smaller, independent lines you won't find in mainstream stores. They stock a limited amount of each style and also feature local designers with one-of-a-kind pieces. Caramel is proud to offer eco-friendly, recycled and vegan lines, and the business is 100% wind powered. They also highlight work by local artists throughout the store. If you are looking for unique styles you won't see on everyone else, "We Recommend!" Caramel.

Discounts, deals, coupons? Good for the soul and good for the wallet. We give you those too, but when OnStage recommends a local product, business, or event, we do it because we're convinced it's something you'd like and will recommend as well. These businesses are our friends. We like them, we support them, and we've arranged some incredible discounts and deals for you with them. Check them out. And always feel free to leave a comment below with your own recommendations.

Henry's Sweet Potato Pies
Baltimore is famous for crab cakes, Philly has the cheese steak, folks swear by Chicago's pizza, and DC is home to Henry's Sweet Potato Pie! It's a world renowned delicacy that's the envy of any specialty dessert you can find in the best five star restaurants. For more than 30 years Henry's sweet potato pie has been a must have on Thanksgiving and other holidays, and with lunch or simply as a snack on any given day. If you've never tasted it, you've missed the meaning of "sweet!"
If you're an artist, own a venue, are a promoter or a website entrepreneur, at some point in your venture you'll appreciate that getting to the next stage requires an effective public relations strategy. When you're ready for that make-or-break step, We Recommend  the professional services of the great team at Epicure Media. Epicure Media is a full-service public relations firm offering clients a complete range of services designed to increase awareness and effectively establish brands in the marketplace among select media, celebrities and clientele. Epicure's products cover the spectrum, including Social Media Outreach, Celebrity Partnerships, Entertainment & Brand Strategy, Influencer Marketing, Product Launches, Event Activation, Image Creation, National & Local Media Outreach Campaigns, Websites, and Graphic Design. They also have a "Street Team" in DC focused on promoting events and concerts for a few clubs and lounges and are in the process of expanding that service to other major cities with popular DJ's and promoters. And, Epicure is also  building a sports management and marketing division. Get more information at   www.epicuremedia.com.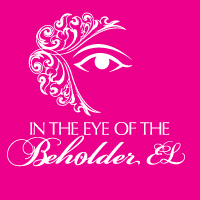 Got a special occasion coming up?
We Recommend
our friends at
In The Eye Of The Beholder
EL
to make your photo shoot, wedding, gala event, or "Me" day an unforgettable experience.
In The Eye Of The Beholder EL
focuses on chic styling and event planning. They have a full studio in Washington, DC and different studio venues in California and offer fashion and styling services for all occasions. See their
website
for more information and
follow them on Twitter @BeholderEL
to get a flavor of just how satisfied their clients are.
Start
<
Prev
1
2
Next
>
End
>>
Page 1 of 2