Details

Written by

Eny Oh

Parent Category: Onstage
For a flawless look, you need to accessorize with jewelry that matches your clothes, the color of your eyes and skin and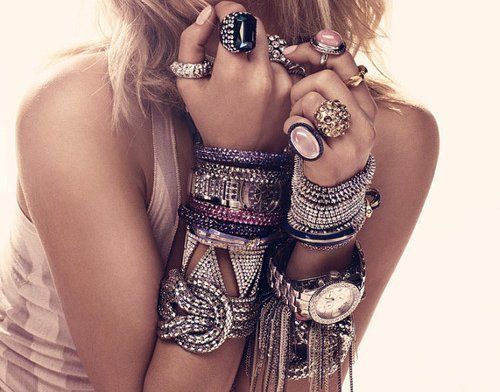 also with the occasion. Don't over accessorize. Jewelry looks better if you wear only a few, spectacular pieces. There are different types of accessorize jewelry for every moment of the day. Jewelry is the perfect way to show your personality to others and to make any regular outfit become outstanding. Good-quality jewelry accessorizes any type of outfit in a perfect way, from a business suit to an evening gown.
You need to be really careful about the jewelry you put on for that moment when you leave your house. If you are getting ready for work and your regular work outfit is a business suit, then you should wear sophisticated, elegant, but at the same time simple and discreet jewelry. The best accessorize jewelry for daytime, especially for an office setting, are gold and silver pieces, beautifully crafted, but without big stones or gems. For ladies, a thin necklace, matching earrings (not over-sized ones) and maybe a bracelet is quite enough.
If you are getting ready for an entire day of fun, shopping with your friends, having lunch or coffee, you can let your imagination run wild and you can wear a lot of funny accessorize jewelry. You can put on an unconventional gemstone decorated necklace, a matching bracelet and some outstanding, colorful earrings. Make sure that the color and the style of your clothes match the accessorize jewelry you are wearing. For example, if you are wearing accessorize jewelry decorated with blue stones; your outfit should also feature some blue items.