Details

Parent Category: Onstage
Published: 04 August 2013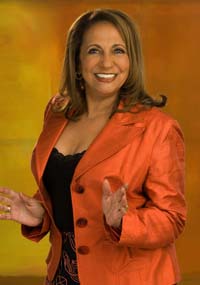 "It's interesting how God arranges your schedule. When you're helping someone else, you never run out of time, when you're just interested in helping yourself, time is real short."
 – Cathy Hughes
Her family values, undeniable work ethic, struggles and strengths have long been documented. In this interview, Cathy Hughes, the founder of Radio One and TV One, talks deeper about those who have influenced her and provides a perspective of D.C. that is often forgotten – our regality. She is considered one of the greatest media and entertainment professionals of our generation, having struggled through homelessness to own the most influential media commodity in American urban culture. This week for Sophisticated Sunday, I spoke with Ms. Hughes about the lessons she's learned, and her thoughts about giving, the entertainment industry and her overwhelming love for Washington, DC.  This was truly one of the most sophisticated conversations I've had, and it's my pleasure to share these jewels from Cathy Hughes with you…
What are the most important lessons that you've learned about life and your industry?
Hughes: I think that one of the most important lessons that I've learned is that you have to be very careful with what you share with your loved ones when you go through hard times. So often they will distract you from your goals because they care about you, but they don't want to see you struggle. My mother begged me to get a government job, when I was sleeping in a sleeping bag in the radio station. She loved me.  She wasn't happy seeing me suffer, and I was complaining to her. She wanted me to have future security. But my future security depended on my current initiative.
Hang in there, and just guard what you share with them. You figure that it's your mama, it's your boyfriend, and it's your best girl. And you should be able to tell them anything, but that's not the case. They'll give you bad advice and it will change your course.
I read that when Radio One turned 30 in 2010, instead of having a big anniversary party, you paid 1,800 members of your staff to volunteer at various organizations in the community. Why did you do that and what are the causes that are most dear to you?
Hughes: When we turned 25 I had a massive birthday party. It was on the Washington Post's front page, Best Party Ever had in DC. I had Aretha Franklin, Natalie Cole, Jay-Z; I had Eddie Levert, and Beyonce was my headliner. When it was all over, I looked at how much money I had spent: the hotel, the caterer, the music…
When I [Radio One] turned 30 five years later, it was a totally different economy. People were struggling. People were getting laid off, so it wasn't the time to be celebrating. It was the time to roll up your sleeves and help other people, and that's what we did.
It changed my organization and many of my staff. Many of my people today are still working with the organizations that they signed up to help. They got bitten by the help someone else bug.
It's interesting how God arranges your schedule. When you're helping someone else, you never run out of time, when you're just interested in helping yourself, time is real short.
When you concentrate on yourself, you don't get the same type of reaction from the universe and you don't get the same type of assistance from God. The agencies that we helped during that week of service ended up benefiting, but who ended up benefiting the most are my staff members.
Talk a little about your time in D.C. and your fondest memories of living here?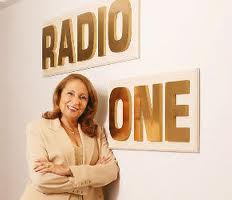 Hughes: I love the city. I think that Washington DC is the best city in the world, because of the local residents, many of whom have
been here for many many generations. The African American community in Washington DC (the local residents) are the most gifted, talented, educated African Americans on this planet and they have a sense of community more than anywhere else.
But for someone like me who was coming from Omaha, Nebraska, where there were very few black people, and I came here and I saw African Americans of accomplishment. I saw African American families that for generations not only had a good existence for themselves, but they helped other people, and I saw African Americans of power.
You can be across the street, and all of a sudden, there is the President's motorcade, and he's waving to you out the window….
You know, I wish that every African American could come here and spend a week and merge in the essence of quality that the city offers, and in my opinion, it offers that because we have a majority of African Americans in this city. The essence of excellence exists in a lot of places, but in DC it's the whole city.
Who are some of the people in DC who have made the biggest impact on your life?
Hughes: I think Katharine Graham of the Washington Post who embraced me and served as a mentor. Dr. C. DeLores Tucker, who founded the National Political Congress of Black Women, gosh so many…
Walter Washington, the first black mayor. Cliff Alexander who ran for mayor and went on to be the secretary of the army.
Marion Barry and his administration during their first term was government at its very best. They were the finest political machine. The people that he attracted to work in that first administration, they had no equal anywhere in politics, or in elected office anywhere in the country. He had a youth employment program. Every kid in Washington DC over the age of, I think it was 14 or 15, who wanted to work in Washington DC had a job. All you had to do was sign up. Crime went down, kids didn't get in trouble. They had money to go back to school. It inspired so many of them to get their lives together. To witness that first hand was absolutely incredible.  
I could just go on and on. In the area of law, Clinton Chapman and his wife Charlotte…  
Shelby and Sam McCoy…. Sam McCoy the first black oceanographer in the country, sued the government and got a big settlement on the issue of discrimination and won, and took that money and put it back into scholarships for black kids in DC to learn about oceanography.
I mean I could go on forever. You don't have enough time for me to tell you all the people who so directly and importantly touched my life and influenced me… Like I said, this is the essence of excellence in every category. Name a category and the city is number one in it. Name an area, name an industry, name a discipline and this city excels in it.
How has the city changed, and what steps can the entertainment industry here take to support our many and varied local music artists?
Hughes: This city has produced some of the greatest names in music; Marvin Gaye, Duke Ellington, Roberta Flack, Herb Fame, Billy Stewart; I mean the list is endless. Chuck Brown. Chuck Brown created an entire music genre. He created go-go.  But I think that it's always going to be hard for the entertainment industry to get a foothold in DC, because the biggest stars here are elected officials from all over the country. And other cities don't have that. It's really hard for the entertainment industry be it music, the arts, theater, painting, sculpture.
I talk a lot about "The Build UP" in that each great journey requires steps and building blocks. What are the important building blocks that you took to reach the level of success that you have in both your personal journey and that of your companies?
Hughes: Well, I don't think I've reached a level of success. I think I am still a work in progress. You must be willing to self-sacrifice. You must be very persistent, and you have to have the confidence in yourself that you can achieve that which you are seeking to accomplish. And you have to have integrity. Integrity is everything both in personal life and your business life. When people know they can count on you to be good to your word, you can build relationships that are far more valuable to you than money and the money just automatically follows.
What's next for Radio One? Are there any plans you'd like to share or upcoming ventures in the works? 
Hughes: Yes, but I can't! (She laughs.) I would love to share them with you. We strive to increase our service to our listening community and the communities we serve. We want to up our game and the contributions we make to ensure our audience's lives are more enjoyable and more informed.
Radio One, Inc. owns and operates 69 radio stations in 22 American cities. It is the largest African-American-owned broadcasting company in the U.S. Radio One is headed by Cathy Hughes, Chairman and her son Alfred Liggins, CEO.
Natasha Brown is a writer and founding communications strategist of Think Brown INK, a creative think tank and social responsibility branding agency. Follow her on Twitter @NBrownINK or her company @ThinkBrownINK