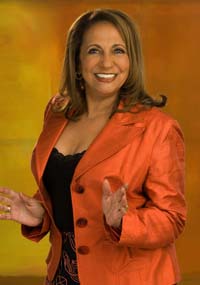 "It's interesting how God arranges your schedule. When you're helping someone else, you never run out of time, when you're just interested in helping yourself, time is real short."
 – Cathy Hughes
Her family values, undeniable work ethic, struggles and strengths have long been documented. In this interview, Cathy Hughes, the founder of Radio One and TV One, talks deeper about those who have influenced her and provides a perspective of D.C. that is often forgotten – our regality. She is considered one of the greatest media and entertainment professionals of our generation, having struggled through homelessness to own the most influential media commodity in American urban culture. This week for Sophisticated Sunday, I spoke with Ms. Hughes about the lessons she's learned, and her thoughts about giving, the entertainment industry and her overwhelming love for Washington, DC.  This was truly one of the most sophisticated conversations I've had, and it's my pleasure to share these jewels from Cathy Hughes with you…
What are the most important lessons that you've learned about life and your industry?
Hughes: I think that one of the most important lessons that I've learned is that you have to be very careful with what you share with your loved ones when you go through hard times. So often they will distract you from your goals because they care about you, but they don't want to see you struggle. My mother begged me to get a government job, when I was sleeping in a sleeping bag in the radio station. She loved me.  She wasn't happy seeing me suffer, and I was complaining to her. She wanted me to have future security. But my future security depended on my current initiative.
Hang in there, and just guard what you share with them. You figure that it's your mama, it's your boyfriend, and it's your best girl. And you should be able to tell them anything, but that's not the case. They'll give you bad advice and it will change your course.
I read that when Radio One turned 30 in 2010, instead of having a big anniversary party, you paid 1,800 members of your staff to volunteer at various organizations in the community. Why did you do that and what are the causes that are most dear to you?
Hughes: When we turned 25 I had a massive birthday party. It was on the Washington Post's front page, Best Party Ever had in DC. I had Aretha Franklin, Natalie Cole, Jay-Z; I had Eddie Levert, and Beyonce was my headliner. When it was all over, I looked at how much money I had spent: the hotel, the caterer, the music…
When I [Radio One] turned 30 five years later, it was a totally different economy. People were struggling. People were getting laid off, so it wasn't the time to be celebrating. It was the time to roll up your sleeves and help other people, and that's what we did.
It changed my organization and many of my staff. Many of my people today are still working with the organizations that they signed up to help. They got bitten by the help someone else bug.
It's interesting how God arranges your schedule. When you're helping someone else, you never run out of time, when you're just interested in helping yourself, time is real short.
When you concentrate on yourself, you don't get the same type of reaction from the universe and you don't get the same type of assistance from God. The agencies that we helped during that week of service ended up benefiting, but who ended up benefiting the most are my staff members.