Details

Parent Category: Onstage
Published: 02 December 2012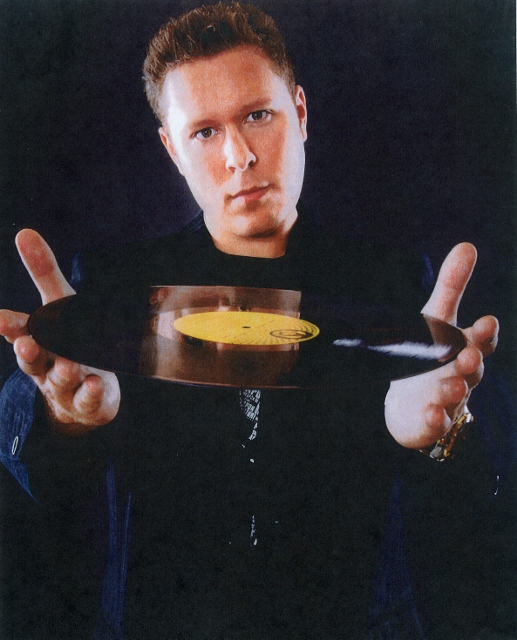 1. The Listen Vision location on Georgia Avenue has become a landmark for folks. People may not have actually been inside, but everyone seems to know where the studio is. How long have you been in this particular location and what makes it optimal for you?
-We have been in business for 14 years and on Georgia Ave for the last 9 years. It was the best decision I ever made, moving from the intersection of Florida and North Capitol to the entrance to Howard University. Dating back to the 1920's, this corridor along with U Street have been synonymous for ground-breaking talent and entertainment, we are simply trying to continue the legacy.
2. And Listen Vision is more than just a studio, right? What are all the services you offer?
-True! One of the best things about Listen Vision is that we are a one-stop-shop. We have 3 recording studios, 1 green-screen photography/video studio and an online broadcast station. We offer recording, mixing, mastering, music videos, graphic design, and the ability to have your own radio show broadcast globally.
3. You worked for XM Satellite Radio in the past and it seems you've kept the radio bug. With WLVS you've taken a leap of faith that online radio is going to continue evolving. Have you seen the growth you expected thus far?
-Online Radio, particularly WLVS, has far surpassed any and all expectations I had for it when we launched the station a little over a year ago. In 12 months we grew from just a couple shows to over 70 shows each week. A year ago we were heard in only a handful of countries and now we have over 100k viewers per month from over 120 countries. We never intended or expected to grow this fast, but we are thankful for what it has become.
4. The list of folks you've worked with is probably more impressive than any producer in our area; KRS-ONE, Jay-Z, Wynton Marsalis, Mobb Deep, T-Pain, Doug E. Fresh, Ghostface & Cappadonna, Black Buddafly & Fabolous. Who was easiest to work with, and why?
-KRS-ONE is the easiest to work with. He is calm, creative and intelligent and loves to extemporaneously come-up with hooks and ideas, and freestyle verses. He is confident and clear on the mic, speaks honestly and directly, and works well with any beat you give him. He'll make any beat his own, and communicate with me incorporating my ideas and advice into the final product. The guy is a genius.
5. When music fans listen to new music, what are the intangibles they should be listening for; is it lyrical competence, beats that have some sort of composition and scale? For you, what makes good music good?
-For me I listen first for originality and uniqueness. Creatively, what makes this song or artist different from others in its genre? Second, I listen for the sonic quality of the recording, the professionalism in sound that comes from proper mics, equipment, instrumentation, mixing and mastering. And lastly, I listen for specific genres of music that I know a lot about and am attracted to, which make me a more knowledgeable listener, and able to appreciate the music more.
6. The lineup of producers at Listen Vision is pretty impressive. Lot of talent, with strong personalities… When you have creative differences, how do you work through them?
-To be completely honest, I have never had any creative differences with the current line-up of producers at Listen Vision. We spent a lot of time and effort, specifically hiring mixologists that are experienced, vetted and have strengths in different areas. As a result, the responsibility is on our account managers to align each client with the engineer or producer that is best suited for their project. After that, we just let them do their thing and everyone ends-up happy in the end.
7. What's the state of the District, Maryland, and Virginia Hip Hop scene? What are artists in this area doing right, and what are they missing?
-The state of the DMV music scene is stronger now than I've ever seen it. But that's when it comes to the sheer number of artists and entertainers. As a result there's a lot going on. But what the area seems to be missing is industry, i.e., record labels, management companies, booking agencies, and major corporations willing to work with or utilize the wealth of talent in this area. We have BET, Discovery, XM/Sirius, National Geographic, RIAA, Radio One and others; but their local community integration is limited.
8. Name one, or a couple, of local artists who you haven't worked with that you think you could produce something game-changing for?
-Maybe folks who are reading this can make some suggestions(?)
9. What's the best venue in DC to hear live music?
-Based on longevity and credibility, the 9:30 Club really seems to know what they are doing, and yes, they are right around the corner for Listen Vision;-)
10. DJ Boom is a brand now. What advice do you have for music producers just starting out who'd like to one day have a brand as strong as yours?
-Figure out what you are best at and then get really good at it, if you also happen to enjoy it then you are extra lucky. Then figure out how to monetize your skills, being able to expand your ideas or passion into a business model that succeeds from the quality of its product and the integrity and professionalism that come with it. Persistence is the key, and be willing to face your fear. Going outside your comfort zone is often necessary.