Details

Parent Category: Onstage
Published: 12 January 2018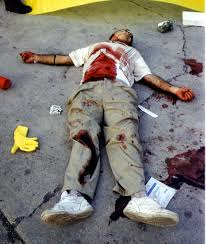 1.    Before we get to the present let's step back in the past a bit. Marcus J. Moore called "Beef and Broccoli" your duo mixtape with Ethan Spalding one of the two best projects out of DC in 2012. He liked the laid-back vibe, called it Southern Crunk with an East Coast style. That's high praise from a preeminent national music writer. And you followed that up with another gem in the solo "Popular Misconception" which was a little more introspective. Do your projects build on your former themes or are you creating a new Awthentik with each project?
       For me, every project is a different body of work with a different approach. The theme is always going to come from an authentic place because music is my outlet for expressing how I feel about topics and things going on in my life at the time. I don't think I ever think about how my audience is going to perceive my work or even how they will judge it. It is what it is, and these days hiphop has morphed into a new beast; an advertising monster where the music is not as important as all the antics like the dances, the character, the environment, the perception, etc. And these damn guns in the video can't be a good thing. 
When it comes to Beef and Broccoli, it's kinda crazy. That is one of my favorite projects to date. We created that in such a short time span and Ethan really pushed me during that time. The project definitely took a lot out of me because I was making the beats, writing half the rhymes, mixing and mastering the sessions, as well as the promotion and push. I think we could have really put that project on a national platform because it had such a broad appeal. It represented our melting pot in the DMV perfectly. I really wanted to tour that album. One of the songs from Beef and Broccoli actually just got featured in the opening credits of the movie HAZE featured on Netflix. But shit, a lot of people missed my solo that following year (Silence is golden, Ignorance is platinum) probably because it was the beginning of streaming and downloads becoming the popular way to consume music and I wasn't ready for that change at the time and my campaign definitely suffered.

I just want to cook up tunes and sit behind my laptop finding creative ways to reach to reach the correct audience. I'm a thinker… And a debater! So with music, my goal is always to make the listener think and intake something new. To my friends who know me well, they know I love to debate. Did I say I was a debater? When it comes to the creation of music, I want there to always be a discussion about my work that doesn't necessarily have to include me. Hence the album artwork on Popular Misconception which had Trinidad James melting away. It wasn't a diss or nothing. I just wanted people to understand that those guys are NOT emcees and don't lump me into that catalog of rap. With my new album "Nothing More Nothing Less" I want to do the same thing. 
2.   So, "Nothing More Nothing Less." What went into coming up with that title? What's the message?


The title "Nothing More Nothing Less" just came to me one day after I had all the music recorded. I feel like as an artist and as a black man I want nothing more and nothing less than the next man from any walk of life. We're all different but all deserve the same opportunities. The cover of the album depicts a child playing hopscotch directly next to a murdered man who is outlined in chalk. The upfront message is shows how we as black men go from playing with chalk to being outlined in it and there's a deeper metaphor  for how I feel about real true hiphop in comparison to the drug infused version of today's rap. On the cover the child is stepping on the number 10 because this is my tenth body of work during my tenure. This album is simply my perspective on things. I'm not trying to change anyone. I just want people to know who I am, and maybe get to walk in the shoes of Awthentik and his upbringing for 45 minutes of raw shit. 


3.    When music writers and fans listen to "Nothing More Nothing Less" where will they most hear some change in your work that you want them to recognize? What is there about this project that will make us say, "Damn, homie added something new to his repertoire!"?


I'm not too sure. I've never tried to anticipate what people are going to think about me or the music. For me, it's another movie and I am the director of photography on Nothing More Nothing Less and I'm simply trying to deliver my ideas over smooth, live, dope beats. I did not want to follow any kind of formulas or typical song structures or any guide lines. I haven't released any work in just about 3 years and I felt that I had to take a step back to be able to sink that mid range jumper again. Things in my life have changed over time and people will notice the differences but I think anyone who is invested in listening to my music knows that I always deliver truth in a unique and eye opening format for all listeners. 
4.    It seems some artists look at the creative process as booking some time in a studio, buying some off the shelf beats, showing up, adlibbing some lyrics and then rushing out the work. From concept to release, how long did you work on "Nothing More Nothing Less"? 


Long story short, in 2015 I left the studio I was working at for 5 years on a super sour note and started to work on opening my own recording studio shortly after. Funny thing is, the studio I left was trying to sue me for some of my previous works (Beef and Broccoli, Foreclosure, and Popular Misconception) and right around the time I was doing the Raekwon 20th anniversary tour for Cuban Linx and a headlining Rams Head Live gig when my old studio owner tried to put a stop to me performing. I had to hire a lawyer and all this other shit to handle everything and they finally left me alone in late 2015 realizing they had no case.

By January 2016 I was finished with the design and install of our new recording studio located in Washington DC. During this time I put things on pause with my music to ensure my recording environment was setup proper. Shortly after the completion of the studio, I took a trip to Cali and met Chaz French through DJ Spinser Tracy. We immediately clicked and me and Chaz went straight to working on his new album, True Colors and right when that was done I was doing a shit ton of tracking for Shy Glizzy for his new album as well. It's wild. Time literally flew by and I looked up  and hadn't even got a chance to record that many records in 2016 but I have faith that God has got me on the right track and I wouldn't change my course one bit. Those guys work ethics are out of this world. Chaz really helped me find my love for true music again. Just knocking out killer records all the time. Chaz is crazy cause he has a modern style but his lyrics fly over heads. Witty as hell. Oh, and there's another thing. I had a freakin dream session with J Cole who is literally the most humble guy in this business. Gave me some dope words during an overnight recording session before he hit the Verizon Center. I don't wanna name drop but fuck it… it's J Cole you feel me? After all that, I was ready. I went straight to work on Nothing More Nothing Less as soon as things slowed down this past summer and I found time in between studio sessions and during the day to finish mixes for my stuff on a laptop. I'd say it took a grand total of about 5-6 monhs to get the foundation and concept finalized.  


5.    Everybody should already know this, but if they don't, in addition to being an emcee/producer/engineer you are one of the best live performers in DC. You work with a band, which is different and adds an element that's really missing in live hiphop performances. What material from the new project should we expect you to add to the live show?


I'm gonna perform all of it. Shits gonna be a epic movie! I'm always coming up with stuff for the shows from visuals to scenery. I've also been shooting video and photography content too. I went and saw Lightshow this past week and his set was super inspiring. Homie had a harp on stage! I love different shit like that. I want to let people absorb the music a bit and then I will get back on the stage soon. 


6.   We know your inspiration is Dilla. You've talked about that, and you seem to fit easily into a tradition of hiphop that sprang from that era. Who do you consider are your contemporaries in this area? We see you coming from the same motherlode as Chazz French, Uptown XO, Oddisee, Aleem Bilal, and Gods'illa, to name a few local greats. Does that fit, or who would you name as a contemporary?


       Everyone you named is a legend in my eyes and there are so many really dope and talented artists in this area. Cane is a fucking rap robot! I had to ger him on the album. He is the only rap feature. I could name so many people but would feel guilty if I forgot to mention some of the dopeness that surrounds our city. Just talked to Uptown XO the other day briefly and he mentioned we should do a collaboration album which better have production and more from Aleem. I like all the stuff from the city. Anyone grinding. I love seeing my peers out on U Street and other spots supporting the locals. Lemme name drop a few homies though. Mia sparrow, Layla Khepri, Kingpen Slim, Kutta, Laelo, Innanet James, Lulbibbrother, Will tha Rapper, Q the Fool's crazy self! Q energy is crazy. Emperess, Keem da Dream, G Wayne, Rob Regal, Brain Rapp, Madd Cap, I'm all over the place! Good tunes everywhere in the DMV though. The world will get it soon.


7.    You recently said on Twitter that hiphop is dead? Is that a reflection on the local scene, the industry as a whole, or something else? Hiphop is changing, right? If we use a sports metaphor it's like basketball; the pace and style are different today than a decade ago.
I say a lot of shit on Twitter. Who knows what I was thinking that day. Real hiphop though, is gone from the mainstream. Everything you hear in commercial rap is some melodic autotune sing shiit with some "catchy" hook and the same tacky hi hat and 808s. That stuff is good but overcooked. Nobody is doing just skillful rap on the commercial platform and that's cool. Some of it's dope, just redundant. Hiphop is for us though… The community. I'm here to be a crutch to hold hiphop up as long as we can.
8.    As with any business your own work is the best advertisement you can make for your services. You also are one of the area's best producers and engineers. How do artists contact you for information on working with them and who are some of the artists you've worked with since opening your studio?
              Awthentik@allornothingstudios 
9.    And, what are your hopes for "Nothing More Nothing Less"? How can people purchase the work, and what are your social media handles?
My hopes for Nothing More Nothing Less are nothing crazy. I just want to reach people with my message and my story and showcase some raw shit. I have everything I could ever want. People can download and stream the album via Bandcamp and it will also be on all digital platforms like Spotify, Itunes, Tida, Pandora and all that. 
10.  We've seen you at the Fillmore, at the Howard, and missed you at a couple other venues. Which is your preferred venue to perform at, and why, and where can folks catch you in the next few months locally? 

Wherever I can move the crowd and they can cater to my production needs with my band, my visuals and my sound. Shoutout to the Fillmore for taking a chance on letting a local headline. We killed that place numerous times.