Details

Parent Category: Onstage
Published: 11 June 2015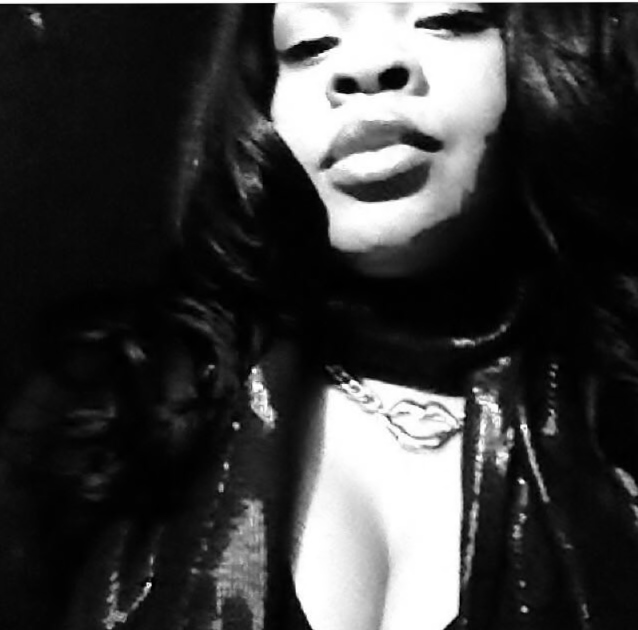 People who are familiar with the #FrantasticBrand probably know you best for your poignant, sometimes irreverent, always very straight to the point social media postings. What else should everyone know about your background in the entertainment industry?
"LOL. I would hope that before people judge me based on some of the either very tawdry, naughtily direct, or comical stances that I take on social media that they would get to know the Francine behind all of it. I'm the daughter of two Marines. I was definitely raised to assert my opinion, be it received well or not. Ha-ha, with that said… I am California born and a Jacksonville, Florida native. I grew up in the epicenter of all things party! I was that girl who, even before I was 18, went to teen clubs to watch how the bartenders operated, what the DJs did, the doorman, the bouncers, etc. I was completely immersed in the club life before I was even legal to take it in. For many years I've devoted my life to being a networker and socialite. I've dated famous DJs, even been a bartender for over 15 years on the side. Also, a little known fact about me is I am a trained ballroom dance teacher and a former competitive Latin Ballroom dancer. When I say I'm involved in so many different facets in the arts and entertainment industry I'm not kidding.
A few years ago I was working in a bar in small town VA and the DJ came over and said he was doing a radio show and asked me to be a part of it. It was like a The View style show with five women. Needless to say, five women on one panel each week stating their own basic opinions about relationships, love, life, whatever, doesn't last very long. But for a while it was a hit in underground VA and my fans really showed love and support. But I got a lot of heat from my fellow women and eventually I was given my own show. At the same time I was throwing parties in VA and traveling to DC promoting for clubs like Ultra Bar and some other smaller bars.
My show turned out to be a hit and eventually through networking and social media DC radio came calling. My now "All-Star DMV" co-host and partner, DJ Yello, literally plucked me from radio obscurity and asked me if I would like to be involved in a radio show about underground music. Two and a half years later the rest is history. To this date I've been a part of five radio shows. It's definitely a great run and I'm very proud seeing as how I have no background education in broadcast journalism whatsoever. My life has been one of people giving me opportunities and chances because of their belief in me.  And each time I have managed to take that opportunity and soar. I'm appreciative of radio and the old DC club promotion game because it opened the door to many more amazing philanthropic adventures and hosting and voice-over opportunities. I've met hundreds of artists and have been a part of multiple charitable foundations and functions, and made countless connections. I am truly blessed.
You're working on a project; the DMV All-Star Mixtape, that's created a lot of buzz locally. How did the idea come about, and who are some of the folks you're collaborating with to pull that together? 
Well again DJ Yello invited me to collaborate with him on a new project which is essentially giving back to all of the local artists in the community and I'm excited that we are able to do this. DJ Yello is nationally known and he is an official Wu Tang Clan DJ so the fact that I'm able to work next to him and be part of a project with him is a dream come true! Members of the Wu have always been good to me and very kind. So to be able to work with one of their DJs is amazing.
I wanted to do something that highlighted the members of the underground that I have had grace my chairs over the course of these years as a way to continue to support and give back. DJ Yello wanted to showcase the amazing artistry in the DMV area that I knew would be right for the tape. I've had the pleasure of interviewing each of these people and getting to know them on a personal level.  It's cool to be able to transition the Franstastic Brand into doing something so different and enthralling from my norm as a mixtape highlighting the community. This tape is what the DMV is all about. Unity.
From your own experience, what are the elements of a good collaborative mixtape? What's an example of a mixtape you've heard that met all those standards?
A good collaborative mixtape is when you take completely different artistic styles from the DMV and meld them together. Also it's great to have famous people hosting the tape and a couple of locally famous folks sprinkled in here or there. But unlike a lot of other mixtapes we didn't rely on that. Instead, I wanted to sprinkle the underdogs and the overlooked artists from the local underground. Just the pure originality of all the music and the hard effort and work that people put into it shines through on "All-Star DMV".  The content is just full of pure raw talent. No fake shit. MUSIC.
The BEST tape I've heard recently is Dedication Motivation Victory/Dope Money Vagina hosted by No Requests The DJ and DJ Nature Boi. It's our time!
What artists are definitely on the project, and what artists would you love to have on the project?
I am honored to say some of my closest allies, peers, and people that I am a fan of have been able to get to be part of this tape. Like Jimm, Jus Paul, Savannah, Step Luva, Redhead, Masanii, Luminarty, Kooth, Kuntry Kali, JDvbbs, Che Merk, to name a few! Like a red carpet of DMV's finest! All-Star DMV is different because I have literally had the opportunity to sit down and meet/interview, get to know or have seen multitudes of times these artists. I know what they're about. These aren't just a bunch of the cool kids out of the high school crowd that the DMV music scene mimics. I know musically where they are, their impact on the community, in the industry, and where they're headed. And the people I don't have that personal relationship with, I've researched and made sure that they are bringing something new and original to the table.
If I could have anybody on the tape; Hmm… Mo Betta, Pinky Killa Korn, Joe Maye, Awthentik, Jay IDK, Mic Lungz, Pro'Verb, Rob Regal, ShaMain, Elijah Harvey… Layla Khepri, Cawlsted, Ra the MC, to name a few. The DMV heavyweights you don't hear much from because when they make music it speaks for itself. For the most part all of them perform when the really want to, when they choose to, when the mood takes them. Their halo is just… different. And their roots are deep within the community and they have basically proven themselves to be good. And I do believe that they deserve our utmost respect and due props. Anyway, that list is going to get me in trouble! Ha-ha always does! I am inspired by these artists, and I've interviewed all of them but Elijah. So I'm pretty sure it's a perfect list, accurate.
And what happens the day after the mixtape is released? What's the plan for building momentum, working to get radio exposure, helping the artists leverage their participation in the project?
What's happening after the tape drops is me traveling to the West Coast and to Texas to submit the tape to places and have it played before audiences and people where I think it'll flourish. As I've said before I am a networker and the goal is to make sure that this tape is heard in a different market so that way everybody on it and the DMV as a whole has an even greater opportunity than they would have had they not had my free promotion.
Everything is being worked on, there's a lot of things going on behind the scenes. I just want everybody to trust me and know that everything that I do that has to do with the DMV music scene is for them and because of them. I'm always giving back to them so they never have to worry about feeling supported. DJ Yello has his own plans as a thriving working national DJ for this tape so I can't really speak for him. Just know we have plans for you all. And I've yet to steer anyone wrong.
Talk about the music scene in the DC area… What are folks doing correctly, from your perspective, and what needs to happen to help talented artists profit?
The DC music scene as a whole is a beautiful one. If you actually go to live shows where people come together and the artists are literally nose to nose with their fans you will see that there's nothing but amazing energy and love and support and unity in one room and that is a beautiful thing. We all know the words to each other's songs, we all know the dances to each other's music. We all turn up with the same intensity. There's no vibe like the DC music vibe. I think everybody around here basically has the formula down pat. And that is a double edged sword. The days of super clubs in DC where I started out as a promoter are over. Gone are the days where people travel from out of state or out of town to come to DC to see a live event. Correct me if I'm wrong. With all the super clubs closing the incentive for people to leave the house is becoming less and less. People do come to live shows when they are fans or friends of the people who are performing. But what is the incentive to come out to a live show that is literally the same line-up and the same roster week after week sometimes? What's the incentive for people to leave the house and pay for a ticket to see a local artist anymore? I think that's where we are at this point. The community wants more. They need something new, something more satisfying. I feel like obviously it's all in the roster of people, but it's in a lot of things. It's in the ambience; it's in the host, the venue. I can't tell you how many times I've been up to host something and haven't gotten it because people don't look at me like I could actually pull a crowd. But little do they know the crowds they are trying to pull happen to be all of my friends and peers. Ha-ha. I say this because there are a lot of hosts out here that the crowd doesn't identify or rock with. Host and DJ selection are VERY essential if you want people to stay involved, having fun, talking and posting about it and keep coming back. It could be a lucrative business if some of these event people would pay attention to the smaller details instead of what they think is a working formula… but to each his own.
They say if you can make it in New York you can make it anywhere, but that's also true when it comes to DC. If you can make it in the District there's no other place that can hold you back. This is not an easy environment! There is so much talent out here that if you are a new person arriving on the scene you have to continue to prove yourself. If you want to be involved in the local music scene you have to pound the pavement and be your own promoter. You have to have your own back and you have to make sure that you stay relevant by yourself in your own original way. That's the only way. It's easy to get lost when you're within a group of people here because everybody is part of something or have aligned themselves with some sort of foundational structure of people. You have to set yourself apart.
If a major label A&R rep called you and asked you to name 3 DC area artists he or she should know, what names would you answer with?
Arrgghhhh! That's a real tough one and I really had to think about that very, very thoroughly. When I name three artists I think of the entire package. Somebody who is obviously talented and cerebral in an organic way, lyrically they stand out and/or their songs are catchy and radio friendly and ready. Also when I name an artist for this I think of the public arena an how they have come from the community, their environment, and how we see them. So my three are:
RAtheMC – RA is one of the most inspirational women far as rap artists I've had the opportunity to interview and to see and meet in the DMV. Lyrically she's a beast. She's part of House Studios DC so her team and her support system includes an amazing roster of people backing her; a MUST for success. She's gone to many different markets including Hollywood and has that "It" factor. You can't help but adore her as a person and listen to her wisdom. I remember she did a show at the Fillmore recently. And The Fillmore has these crazy rules backstage and she was basically locked out among the other headliners and treated very disrespectfully. And instead of just ignoring it she got up on the stage and made a statement about it, letting the crowd and the establishment know that DMV artists who make it out of here catch a lot of heat for not coming back to their hometown to do live shows as much as they could. But when the artists do they are treated in such a way as did that local theater. That took balls and I appreciate her for being a catalyst for it. With that said, one of my favorite songs is "Chris Brown" along with "Fight Night". Google those and see why she's one to watch. Whatever radio show I'm on I push them for air play. She's gonna be BIG.
Mo Betta – He is a true mentor. I know he can't stand me and we butt heads usually all the time because of my salacious statements and nature… but hopefully he'll allow me to call him a friend. Ha-ha… and it really goes without saying how talented this man is. He is one of the most intelligent artists in the DMV, really the only person I would say could match his skills out here would be Wale, who he grew up with. I met him through philanthropist efforts but also doing freestyle over at an M Street Monday showcase. I am highly obsessed with battle rap and free styling and bars. He is a master of all three. I've also had the opportunity to interview him quite a few times and as an artist you truly can't get much better. I'm partial to Mo because he chooses to stay in the community and do amazing things and give back and take care of children who have been abused. It just fills my heart with so much inspiration as I watch what he does and I know that one day I would love to be a philanthropist in the same way he is. I would like to emulate that.
DMV Mac – Mac is one of my favorite people in the DMV. You look at him and you see handsome Latin tattooed lover. You see light skin, you see emotional, you think "Boy Band". Ha-ha, he's gonna kill me for that! But if you peel back the first impression you will come to know someone who has not only served our country in the military, not only is a father to an amazing beautiful young girl, but someone who has lived life. He's probably only a quarter century of age yet he's managed to live a life full of experiences, trials and tribulations and he has bounced back from those to one of my heroes. He's very humble, very kind, and very appreciative. I've seen celebrities shout him out and say he's the next best thing and he takes it all in stride. His music shows depth, his lyrics and words show strength and character and someone who really really deserves a chance. An amazing artist; he's a dope rapper and all around good guy. He has real bars and I am excited to see this king's reign in the future.
You know a million folks! And you've shown love and support to a huge number of folks in our local entertainment industry. Who are some of the people who've been most supportive of you?
I want to take this moment to thank everybody who shows me support, and everyone who's shown me support throughout my time here. Just a few names of many; My "All We Got" radio co-hosts Marc Jones, and Kerim the DJ for their unwavering support, Adrian Walker, Jay Mills, DMV Mac, Terron Dancy, Nature Boi, and DJ No Requests, Savannah, DJ Money, Che Parker, A&R Vic, Jake of House Studios, Peter Parker, Pablo Soto,DJ Daryl Northrop and young up and coming artist Nodis. These are the "industry people" who have shown me love on their own accord, sometimes surprisingly taking time out to go to great lengths and show up for my event or show up at the studio, or text me that they really support me just because. I know I'm forgetting some names that definitely belong on the list, but they know!
Ok, we can't interview you and not ask about local radio. What's the best DC area station and what are they doing right that folks should know about?
That's definitely hard because I respect each and every radio station out here from the small independents to the biggest and most prolific. Obviously I have love for WKYS and I have made friends there with a lot of people who are mentors to me. That radio station is more filtered with street and underground local music and I can definitely respect that and appreciate that. What they are doing right is still making sure that the community takes precedent over Top 40 artists. Shout out to my friends/peers DJ Gemini, EZ Street, DJ Money, and Deja Perez for keeping it local and real!
But the WPGC family has shown me the greatest love of all! When I first got here I woke up every single day at 5 AM and tuned into the Pablo Morning Show and literally took notes and studied them on how to do this DC radio thing. To be able to call them my friends now still blows me away. From Big Tigger to Sunni to DJ Heat and more, these are also my mentors! A conversation I had with Peter Parker right before I got started in DC radio changed the course of my radio career and life and motivated me! There's an entire roster of WPGC MCs, DJs and hosts that I really look up to. I spent years working and hoping and praying that WPGC would be the end goal, would be the place that I would call home in broadcasting. But I'm content with the acquaintances I have cultivated with that station and the comradery that I've built with many of the people there. And needless to say, on my birthday WPGC mentioned me and it on social media! It literally was the best birthday gift I could have ever gotten, to FINALLY be seen as one of their peers. And that's good enough for me.
Also we can't interview you and not ask about your upcoming move to Los Angeles. You've got some exciting possibilities in store out there. What's the ideal goal?
So, this "Los Angeles thing" you mean? Ha-ha. As I said before I am an original California native. But I came straight from there to here as a very young child. It has always been my goal to go to Hollywood. Moving to Los Angeles isn't some pipe dream or a whim. It's knowing that as many closed doors and glass ceilings that I'm going to hit when I get there cannot compare to the amount of ones I've encountered here in the DMV. I have many things lined up in L.A. It's not like I'm going out there with a sign that says "Will Host For Food" or anything. Ha-ha. But I need to chase the spotlight and go where it's less crabs in the barrel, and more of a red carpet of opportunity. I mean, come on! I've done almost everything I've wanted in the DMV. Why not try to dominate at what I'm good at on both coasts? And I know I have to carry my community here to greater, farther lengths. It's time to take my #Frantastic Brand, and my Team No Requests to the next level in music, stage, and film. It's not going to be easy, but I'm known to be ready to take on another new challenge!