Details

Parent Category: Onstage
Published: 08 February 2015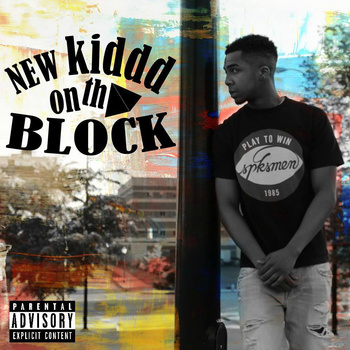 The digitally released New Kiddd On Tha Block is an ambitious and largely successful first full length project from Youngstown, Ohio artist Kidddcory. Ambitious because, at 16 tracks with only 2 features (both by fellow No Signal collective member Grizzly), the burden is fully on the back of Kidddcory to deliver. Largely successful because except for a few missteps this artist has rolled out an eminently listenable collection of thoughtful tracks both autobiographical and topical in nature.

Albums intros are tricky terrain. The 1:44 minute intro to New Kiddd On Tha Block sprints through KidddCory's repertoire and musical tastes; almost like sample snapshots, but it's not clear from listening to it what to expect next. A lot of producers would have left it out of the finished product. The track "Revelation" is the real launch. The early Kanye-esque piece is a perfect confirmation that you're listening to an artist who can do it. "I got bars!" he flows. No lie.